The Best Custom Wall Clock Stores in 2023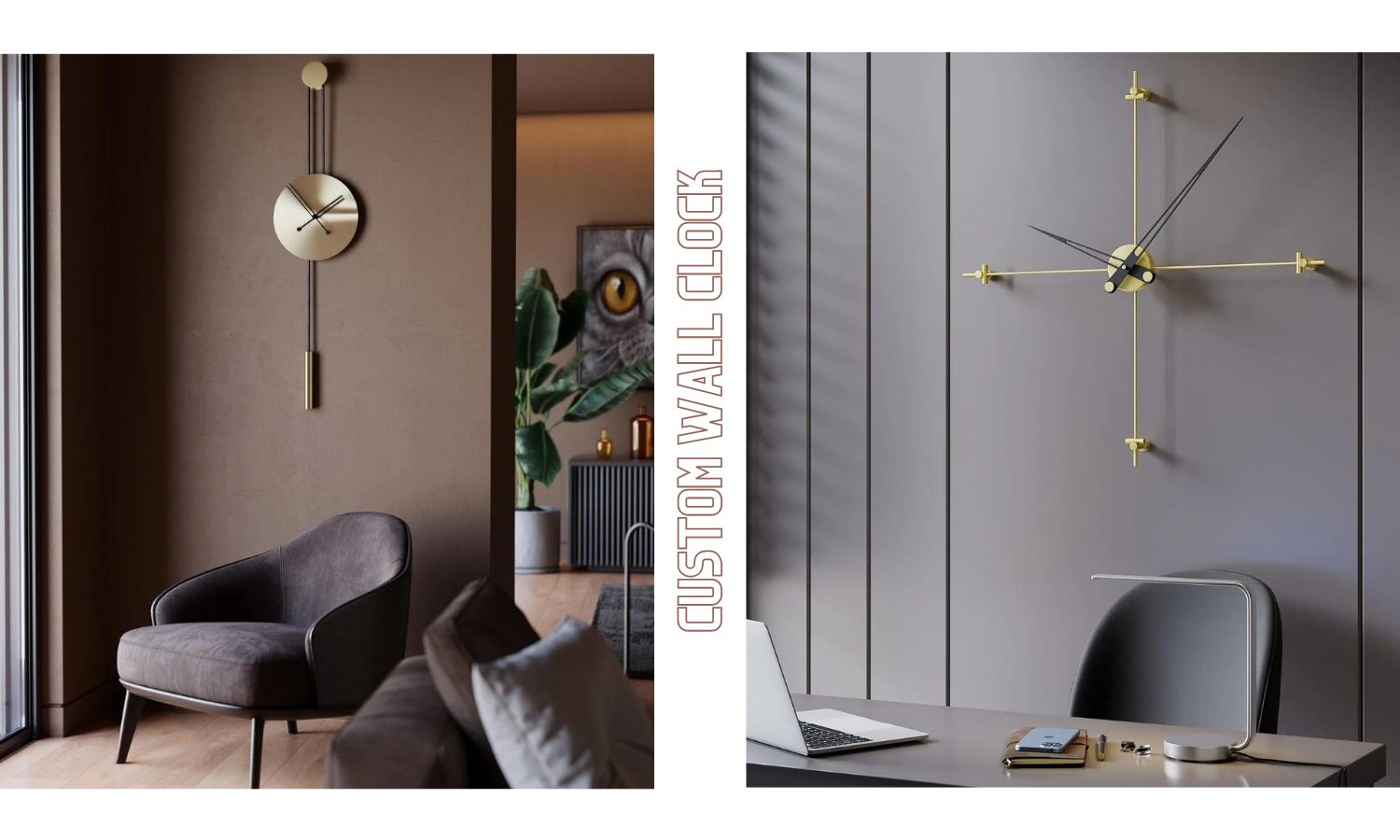 The custom wall clock is a decorative item that can be manufactured and designed according to one's desires. This feature ensures that customers style their homes with personalized clocks.
People frequently need to look at clocks, that's why the wall clock's beauty, being stylish, catches people's attention. Furthermore, if custom wall clocks are compatible with where it is placed, they will provide authentic touch. 
Today's digitalized world ensures an opportunity for people to buy many things online without going to the store. Especially the demand to order personalized clocks online has dramatically expanded in recent years. However, where the wall clock is purchased is very important to receive the desired product.
In this article, we will discuss the best custom wall clock stores.
Custom Wall Clock
Custom design wall clocks are produced to adapt to place and add beauty to their production intents. Wall clocks are among the accessory models that promote decoration. For this reason, you can discover many different designs of custom wall clocks.
On the other hand, the biggest reason people choose wall clocks as decor is that they are manufactured based on one's pleasure and desire.
Moreover, wall clocks are generally metal, printed, and wooden types are among the preferred trends.
Thanks to their unique structure, metal wall clocks are one of the most preferred decorations. Together with this clock, you can provide your place look more fashionable. And it makes a bright spectacular view on your wall with different angles of light.
Printed Wall Clocks
Printed wall clocks would attract your attention if you are interested in print and are fun of print. Besides, with the printed clock, you can print a picture that you think will color your surroundings on the wall clock and hang it in the place you wish.
Wooden Wall Clocks
Wooden wall clocks are a type of clocks made using wood as the main material. And this wall clock is mostly preferred in an effort to answer to satisfy one's wish for nature. Moreover, it provides a spontaneous touch to the environment where it is used. Otherwise, logs and natural wood wall clocks are also used for modern environments.
Mclocks Store is One of The Best Custom Wall Clock Online Shopping Websites
You can purchase a custom wall clock using e-commerce websites online. There are many different types of personalized wall clocks which attach your attention exist on these platforms. Additionally, you can benefit from different aspects of these online stores, such as payment options, free shipping, free return, etc.
Let's examine some of the online stores that sell custom wall clocks.
1- Mclocks.store
Mclocks has started its commerce life from scratch. Afterward, custom wall clock products began to become popular over time, and now it sells specially designed custom wall clocks worldwide. In addition, all of the custom wall clocks listed on this website are created by the design team that is experts and experienced in their fields.
Dr. İlker Karadağ is the designer of the clocks on Mclocks. He has a bachelor's degree in architecture. Then, he started to perform an academic career in structure science. And he studied to be a research assistant in the same department. In 2014, he started to do a doctoral degree with the same major at ITU.
2- Woodsala.com
You can find personalized wall clocks on the Woodsala. Particularly, this website is good for people who are interested in wood.  And different types and sizes of clocks exist in this e-commerce store.
3- Bundesign.com
Bun Design is another online store where custom wall clocks are found, especially printed ones. In addition, customers can find wall watches that can make their acquaintances happy on their special days. And you can leave a beautiful memory for your loved ones with a printed wall clock. 
Buy Custom Wall Clocks Online At Mclocks.Store
You can find many wall clocks which are affordable to purchase on the Mclocks.
On the other hand, Mclocks delivers the products to its customers with fast and safe shipment. Also, according to the sales policy, shipping is free in the EU, the US, and Canada. Furthermore, within 14 days, customers can return as regards Mclocks store's return policy.
Mclocks's clocks are more than just clocks. Because the store manufactures its wall clocks with the awareness that each type has its own unique nature.