Augmented Reality Wall Clocks: Time Redefined, Reality Enhanced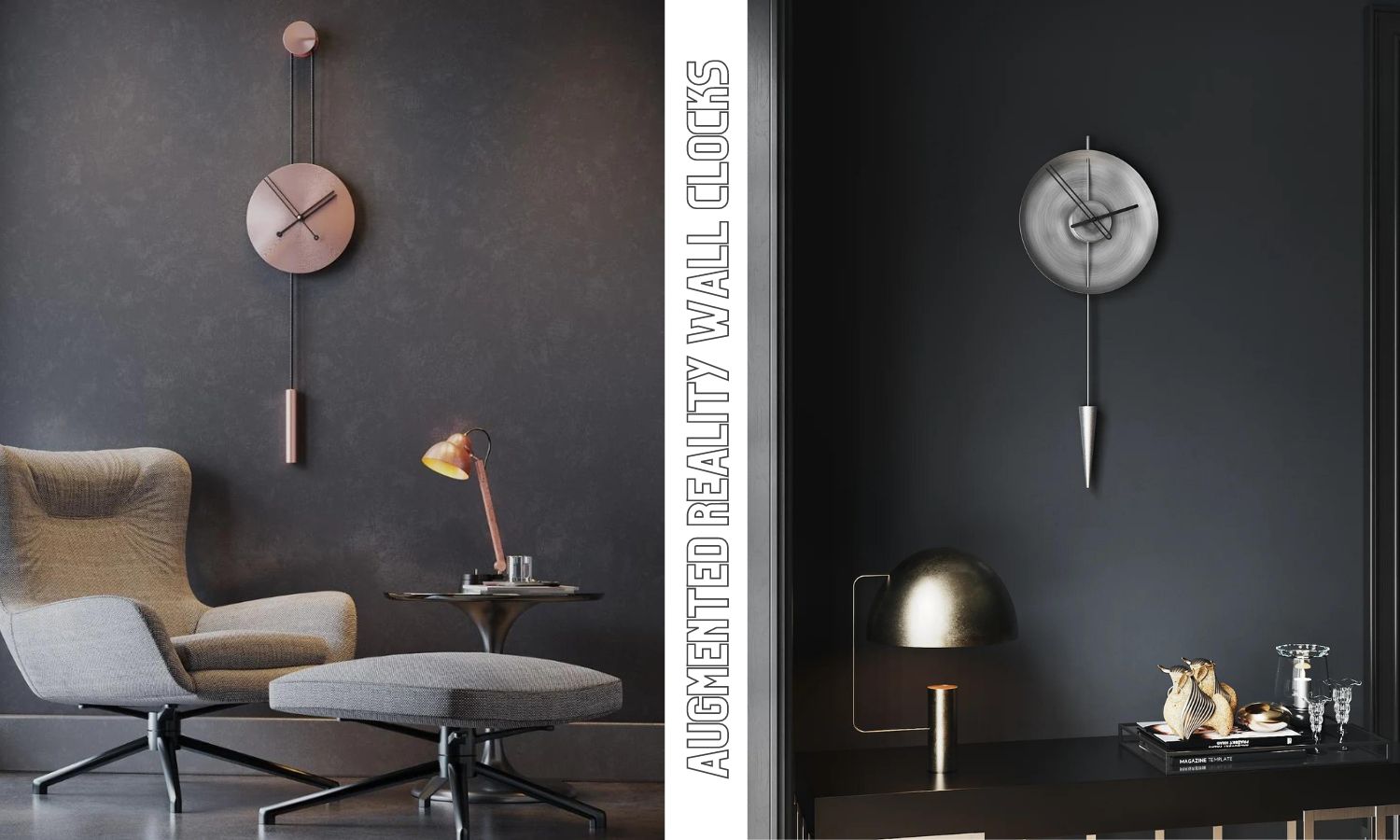 With augmented reality wall clocks, you can get rid of its biggest disadvantages by allowing try items and get a sense of how they look before purchasing. You can visualize a wall clock in different settings and decide where to place it. The experience is great for saving your budget and also saving time. Below you will find a detailed explanation of the topic and answers to frequently asked questions.
What is Augmented Reality?
Augmented reality (AR) is a method of visualizing objects in real-life settings during online shopping. The application allows you to overlay the digital content to your room, office, or any other place. You can fit modern wall clocks, wall art, or any home furniture into your space before you buy it. The technology can make a real difference to buyers, especially in the wall clock market.
How is Augmented Reality Used on E-commerce Platforms?
Here are 5 applications of augmented reality display technology in E-commerce platforms.
1. Identifying the Perfect Fit
With AR technology, you can see how the wall clocks look on your walls and whether they complement your furniture. The technology gives you an idea of whether you buy it or not and discourages you from buying an unnecessary item.
2. Choosing from a Variety of Styles
You might find it difficult to determine which clock is right for your home or office among the numerous models available. A minimalist setting may require modern and minimal design, while a farmhouse design may require vintage designs. So, you need to all your favorite products on your different settings.
3. Getting the Right Size
Wall clocks have a wide range of sizes. With AR, you won't have to worry about your wall clock being too big or small because it provides precise measurements.
4. Trying Alternative Settings
Wondering where your new clock should go? The AR technology allows you to fiddle with different wall sizes, allowing you to find the ideal location.
5. Augmented Reality Interaction
When deciding where to place and what angle is best, a real-time experiment has many benefits. Depending on the angle, you may move the device around to see how it complements your environment.
The Magic of Augmented Reality Wall Clocks
Buyers can shop for online marketing in a whole new way using augmented reality plugins. Avoiding the disadvantages of online marketing gives significant benefits to customers. They can market more confidently and better understand their products' values.

With Mclock's online store, you can explore our products and select the one that is best suited to your needs. The AR technology in our online wall clock store allows you to preview how a wall clock will look in different rooms.
How to Use Augmented Reality Wall Clocks on Our Website?
With just a few simple clicks, you can benefit from the Augmented Reality benefits. To do this,
Choose your favorite wall clock from our collection.
Tab on the "Click to See on Your Wall" button.
You will be directed to the AR page, where you can select the dimensions and color of the metal and wood pieces.
To access this page, click the cube icon on the right.
You will see the phone's camera pop up.
You can customize the wall clock's size and angle by touching the screen.
Place your device on the appropriate wall.
Why Choose Augmented Reality Wall Clocks?
Here are 4 primary reasons for selecting augmented reality wall clocks.
Well-informed Purchasing
With AR technology, you can easily discover the perfect wall clock for your chosen wall. You'll have an idea of how it will appear on your wall.
Prevent Unnecessary Purchasing
The AR assistant prevents you from buying unnecessary products, saving both your time and money.
Shopping Tailored to Your Needs
With AR technology, you can have a more personalized shopping experience. You can find the best wall clock according to your wall color and dimension.
Shop Smarter
With the augmented reality shopping experience, online shopping has become more engaging and enjoyable.

We are changing the way home decor is purchased online with augmented reality wall clocks. With this exciting technology, you can shop from the comfort of your living room in an informed and confident way. Get rid of the uncertainty associated with online shopping, and welcome a more enjoyable and immersive shopping experience.

Find the perfect wall clock for your home with Mclocks' selection of augmented reality wall clocks. Put the magic of augmented reality into your space today and elevate your living space with the magic of augmented reality clocks.