The Watch Gifts: 7 Reasons Why Watch are the Perfect Choice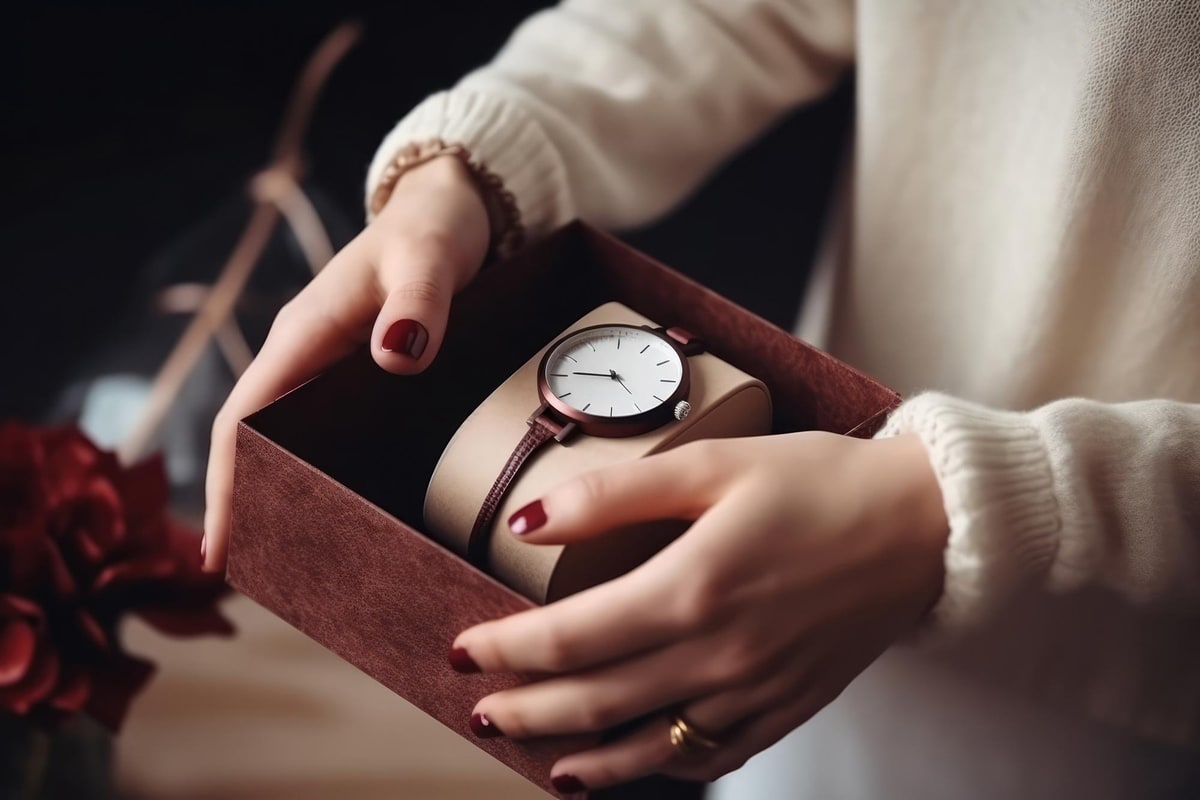 Gift-giving is an art that involves thought, consideration, and a touch of creativity. Among the myriad options available, watch gifts stand out as timeless and versatile gifts that never fail to impress. This is what the gift is all about. It signifies the value you place on your loved ones.
Thus, purchasing a gift can be a little stressful, requiring much research and a lot of time spent browsing shops and websites. The question is, is there anything your friend might enjoy? Put another way, who doesn't love a wall clock? Here are some great watch gift ideas that will greatly help you in this regard. Let's look at the reasons behind this in more detail.
1. Durability and Everyday Use:
It is magnificent to know that the gifts you've chosen for your best friend will last many years to come. Because of the durability and functionality of the watches, a pleasing one can make anybody smile even decades later.
Watches are as valuable as a jewel for women; however, for men, it is the most meaningful accessory to show their style. Regarding their durable features, you can use a quality watch for many years in all rigorous conditions, such as in excessively hot or cold weather. Some of the watches are also designed for extreme lovers to provide them with many benefits under high or low pressure, in deep waters, or on the tops of high peaks.
The long-lasting features of watches also add more sense to their meaning. Whether it is for a wedding or graduation gift, it will be pleasant to know that your loved one will remember you every time she or he looks at your gift.
2. Home Decor Accessories
One aspect that makes watches meaningful and memorable gifts is their strong decorative aspect. Today, wall clocks are found everywhere, like a work of art, providing elegance and sophistication to any environment.
An appropriate wall clock enhances a home's atmosphere, adding functionality to empty walls and transforming them into focal points. Using cutting-edge technology, modern wall clocks with intricate details can now be obtained at reasonable costs since metals like steel can easily be molded into desired shapes.

Since George Nelson's wall clock designs in the 1950s, wall clocks have achieved a market size of hundreds of thousands. Having this extensive view of wall clocks will be quite useful to help you find the one that fits your needs.
3. Unique Personality:
Each watch model has its own personality and style. If you are picking a watch for your loved one, these qualities and characters will form the primary aspect of your choice. Pairing a watch only with your loved one's outfits is not sufficient to uncover the most suitable watch for him or her. Clothing is changed daily, but the watches are not. So, a person's style, the mood in life, what he likes, and why and where he will use it play a crucial role in choosing them.
Watches can also be used to show your social status as well as your personal style. A wristwatch's features, style, and brand are significant factors accordingly. While some brands have classic styles, others may favor more innovative and cutting-edge watches.
4. Meaningful Reminder:
Clocks are there to remind us of time. What about using them as another reminder means besides these functions? With their different style and varieties, you can gift a watch as a reminder that will work for years.
In addition, watches are a good option to celebrate success, graduation, or the first meeting with your best friend. They are like works of art that are the result of the lengthy work of skilled artists. You can surprise your dearest with a watch gift for husband.
5. Special and Luxurious:
When decorating our homes, walls come last to decorate after everything is put in their place. These empty walls develop a challenge for decoration ideas. Nobody can refuse an attractive or decorative wall clock. A stylish wall clock that boosts the elegance of your home and adds a warm atmosphere may be the last piece to complete the decoration. One who meets this deficiency will also have given you a unique gift.
Wall clocks are a pleasing choice for gifting someone. With a luxury watch gift, you can delight and remember your loved one. You can also order a customizable wall clock with your loved one's initials or pictures.
6. Meaningful and Practical
Wall clocks are both meaningful and practical gift options. No matter how technology advances, nothing is as practical as watches to tell the time. Although mobile phones are considered to eliminate the requirement for watches, their use still continues at an increasing rate. Watches will remain fashionable because they combine functionality and style.
7. Diversity:
Whether it's a wristwatch or a wall clock, you can find a watch in any style, design, and color that fits your manner. This wide range of versatility has also paved the way for them to have extensive uses.
You can find a wall clock for your living room, bedroom, kitchen, office, or outdoor area. With wall clocks, you don't have to spend a fortune to decorate living spaces. These stylish accessories help you add style and elegance to any of your spaces.
Though watches allure with their stylish designs and decorative aspects, they are mostly known for their practical qualities. It's one of the best gifts you can offer that doesn't get tossed in the trash. However, you need to pay attention to some small details when buying a watch gift for him or her.

Your watch preference may not be suitable for your loved one. So, you should seek a reliable manufacturer to find the best fit. You can find unique wall clocks for your loved ones at Mclocks Store.
Our high-quality wall clocks have established mutual trust between our clients. Our clocks' high torque quartz mechanisms will not let you down even years later. There is no ordinary wall clock in our shop. Each wall clock has a unique design that fits a modern or classic setting. Each of our modern wall clocks is the result of a lengthy artistic process.