8 Modern Floor Clocks Ideas: Stylish Timepieces for Contemporary Spaces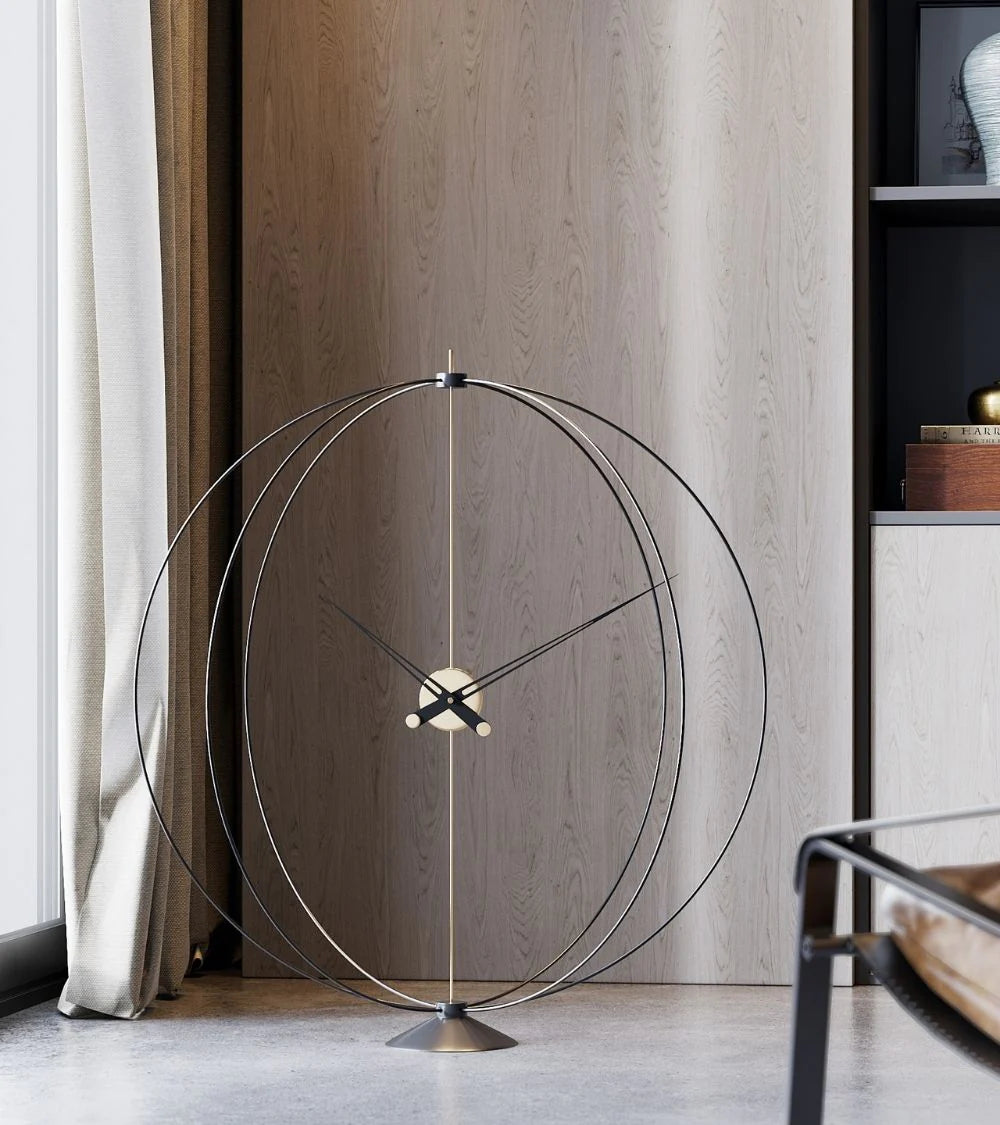 Are you looking for a statement piece that combines functionality and style in your contemporary living space? Look no further than modern floor clocks. These elegant timepieces not only serve as functional devices to keep track of time but also add a touch of sophistication and flair to any room. With modern floor clock ideas, this diversity is becoming more evident, and therefore there is a need for more information when choosing a floor clock.
Modern contemporary floor clocks have evolved from traditional grandfather clocks into sleek, minimalist designs that seamlessly integrate with modern interior aesthetics. From sleek metal finishes to unique geometric shapes, these timepieces exude a sense of modernity and elegance. Whether you prefer a statement piece that stands tall and commands attention or a more subtle and understated design, there is a modern floor clock that will perfectly complement your contemporary space.
In this article, we will explore 8 captivating ideas for modern floor clocks that are perfect for contemporary spaces, offering a harmonious blend of contemporary design and timeless appeal.
1. Atom 90
Atom 90 would make a great addition to your living room or office as an innovative floor clock. The fiberglass circles of the clock have a diameter of 35 inches and a height of 38 inches. While Atom 90 is quite large and wide in dimensions, the fiberglass circles give the clock a minimalist appearance.
Including an atom clock in your living space will create a distinctive style for your home. The high-torque quartz mechanism used in this watch allows the arms to rotate silently while at the same time serving as a symbol of peace. A variety of colors are available for the foundation and hands. If you prefer a particular color combination, you can do so 
2. Knupp 75.5'' H Wood Floor Clock
This floor clock is made from pine wood, one of the most commonly used materials in decorative products. Its 75-inch height is its most prominent characteristic. The clock does not have to be placed at the room's focal point.
source: wayfair.com
Despite its large size and flashy appearance, it is only 18 inches wide, so it will only take up a little space in your room. You can choose this stylish and decorative floor clock to complement a classic design. Also, the floor clock can be made even more captivating by adding lighting around it.
3. Modern Minimalist Standing Clock
With this elegant and charming floor clock, you can elegantly adorn a corner of your living room. With a height of 59 inches, this floor clock is the perfect length for displaying. The chrome finish of this floor clock is the perfect complement to your other furnishings and accessories.
source: amazon.com
Because of the quartz watch movement type and its silent operation, no ticking sounds disturb the flow of time. This clock is designed to fit any decoration style, whether you have a classic or modern style for your home.
4. Metal Clock for Bedroom
Crafted with a black birdcage-shaped metal frame and curved glass, this clock is a premium addition to any living room, bookshelf, office, bedroom, or dining room.
source: amazon.com
The clock measures 6" x 5.5" x 12", with a 4.5" dial, and sits stable on a table, or it can even be hung on the wall. This stunning table clock perfectly combines modern and classic styles, suitable for any room decor. You can enhance your living space with this exceptional vintage desk clock that exudes both charm and functionality.
5. Acme Noralie 1-Drawer Grandfather Clock with LED
This clock is designed as a curio cabinet and embellished with cut mirrors. The clock is decorated with an acrylic diamond frame surrounding the clock face, and the dial is adorned with Roman numerals that complement the overall design of the clock.
source: amazon.com
In the clock's interior, glass shelves provide ample space for displaying your most precious possessions. There is also a convenient bottom drawer with a weight capacity of 22 lbs that can be used to store various belongings.
A mirrored surface and faux diamond finish give the piece a touch of opulence, enhancing its appeal. With an overall dimension of 18"W x 8"D x 63"H, this Acme Furniture grandfather clock is an excellent choice for any living room décor.
6. Hermle Modern Clock
With its sleek and contemporary style, this clock is a statement piece that will enhance any room. The frame is made of high-quality walnut wood, adding a touch of warmth and elegance to the overall aesthetic.
source: amazon
Operating on a mechanical mechanism, this clock captures the essence of traditional timekeeping. The precision gears and intricate inner workings showcase the craftsmanship and expertise that Hermle is renowned for. It is a focal point in any room or office with dimensions of 8.66 x 1.5 x 30.91 inches and weighing 23.8 pounds.
7. Charlie Turner Design - The 'Helix'
This exquisite timepiece draws inspiration from the waves of the Cornwall coast. It features an unusual design in which the mechanism appears to float inside the case. At the heart of 'The Helix' lies a high-quality Kieninger 8-day weight-driven chrome-plated skeleton movement. Hour and minute hands, finished in black, provide a contrast to the dial.
 source: glenbryde.com
The base and top sections of 'The Helix' are crafted from solid oak. The base and top sections of 'The Helix' are crafted from solid oak. An LED light illuminates the clock. It provides a sleek profile.
8. Sensuous Time 2
This contemporary grandfather clock is designed double-sided, giving it a dimensional look and adding a touch of modernity. It is suitable for interior spaces or living rooms and serves as a remarkable outdoor patio clock.
source: viscardidesigns.com
Metal pieces have been artfully incorporated into the design, adding a touch of industrial charm. This allows you to create a harmonious and cohesive ambiance in your space, where the clock becomes an integral part of your overall decor. Designed to last a lifetime, the floor clock is crafted with the highest quality materials to ensure longevity and resilience, making it suitable for both indoor and outdoor use.

When choosing a floor clock, you should consider your current decor. It is best to choose a company whose primary function is clocks and whose clocks are specialized in modern clocks. You should select one designed simply, made of quality materials, and has a quiet mechanism.