PENDULUM PLUS

Defining happiness in a mechanical world
There are things that change over time. When these changes become continuous, it evolves to a transformation. The spaces in which we live also take their share from this transformation - we now live in a more mechanised world and shape our living spaces accordingly.

But aren't there things that don't change? Of course there are; like the search for happiness... The search for happiness may have changed its form, but happiness feels the same as it did from the beginning.
The Pendulum Plus is a mechanical work of art named after happiness.

Pendulum Plus magically forms the bond between time and happiness.
PENDULUM PLUS
To remind you of the times of happiness.

****
Dimension: Pendulum Plus 60 Height 110 cm / 43,3 inches, Width  60 cm / 23,6 inches. Pendulum Plus 80 Height 130 cm /51,18 inches, Width  80 cm / 31,49 inches. Please refer to the size tab for more detailed dimensions.

Mechanism : UTS German premium 
Product Features: Hangs to the wall from single attachment point. Available in brushed gold, brushed chrome, black, brushed rose gold, shiny gold, shiny silver, shiny chrome, antique gold, antique silver.
Material: Steel models are comprised of steel and stainless steel parts, whereas the wooden part is made of American walnut and oak. Circle is comprised of fiberglass.
Delivery: The product will be prepared within 3 working days and will reach you in 5-7 business days after shipping. Shipping is free for the USA, Canada, and Europe.
Product setup: The clock will be shipped disassembled with an English instruction manual and video available for setup (a QR code is provided to link to the instructional video). All necessary equipment for setup will be included in the box.
Cleaning: Clean with a slightly damp cloth.
Warranty: 12 months
Payment: We accept all payment methods, including PayPal, credit card, and Apple Pay.
If you are installing on to plasterboard/drywall, please let us know.
3D Augmented Reality: You can preview the product on your wall before purchasing it. Please watch the video below to see the product on your wall.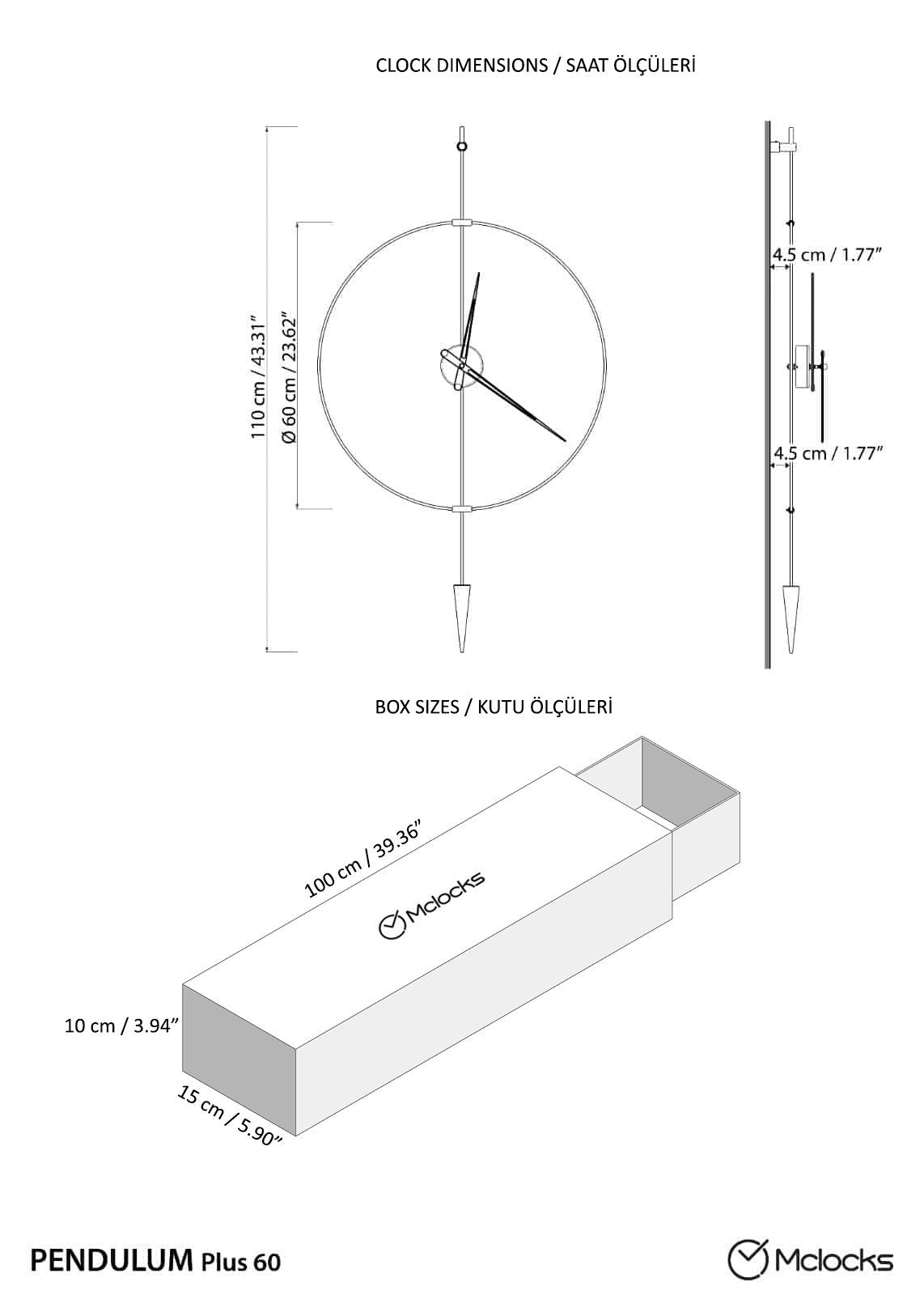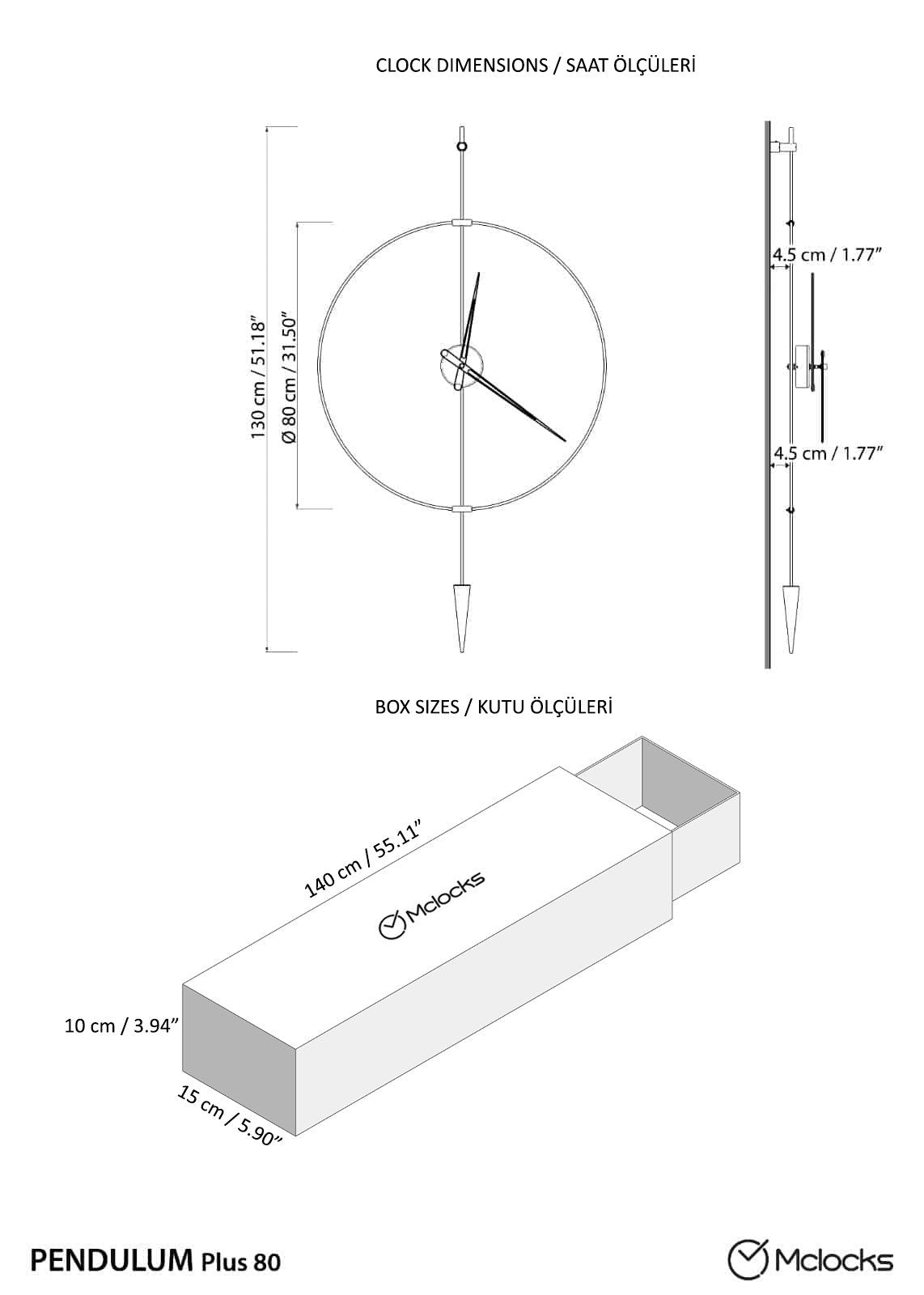 Recently Viewed Products
You can stop autoplay, increase/decrease aniamtion speed and number of grid to show and products from store admin.