ETERNAL
Embrace the excitement.
In this vast solar system, we inhabit a place far from the center of the universe. The precise center eludes calculation, for it resides wherever you find yourself. Just as the universe revolves around you, who holds the central place in your life? Are you the protagonist of your own story, or have you let someone else take the lead?

Eternal embarks on a mission to rekindle the excitement you may have lost along the way! If you already see yourself as the star, then Eternal stands as your stylish sidekick, supporting you in playing your role to perfection.

Pursuing the thrilling and everlasting, Eternal promises to deliver memorable moments throughout your journey. Are you prepared to embark on this captivating voyage?
ETERNAL
Embracing the thrill across the ages
****
Dimension: Eternal 60 Height 60 cm / 23,6 inches, Width  60 cm / 23,6 inches. Eternal 90 Height 90 cm / 35,4 inches, Width  90 cm / 35,4 inches. Eternal 110   Height 110 cm / 43,3 inches, Width: 110 cm / 43,3 inches. Please refer to the size tab for more detailed dimensions.
Mechanism : UTS German premium 
Product Features: Hangs to the wall from one attachment point. Available in brushed gold, brushed chrome, black, brushed rose gold, shiny gold, shiny silver, shiny chrome.
Material: Steel models are comprised of steel and stainless steel parts, whereas the wooden part is made of American walnut and oak. Circle is comprised of fiberglass.
Delivery: The product will be prepared within 3 working days and will reach you in 5-7 business days after shipping. Shipping is free for the USA, Canada, and Europe.
Product setup: The clock will be shipped disassembled with an English instruction manual and video available for setup (a QR code is provided to link to the instructional video). All necessary equipment for setup will be included in the box.
Cleaning: Clean with a slightly damp cloth.
Warranty: 12 months
Payment: We accept all payment methods, including PayPal, credit card, and Apple Pay.
If you are installing on to plasterboard/drywall, please let us know.
3D Augmented Reality: You can preview the product on your wall before purchasing it. Please watch the video below to see the product on your wall.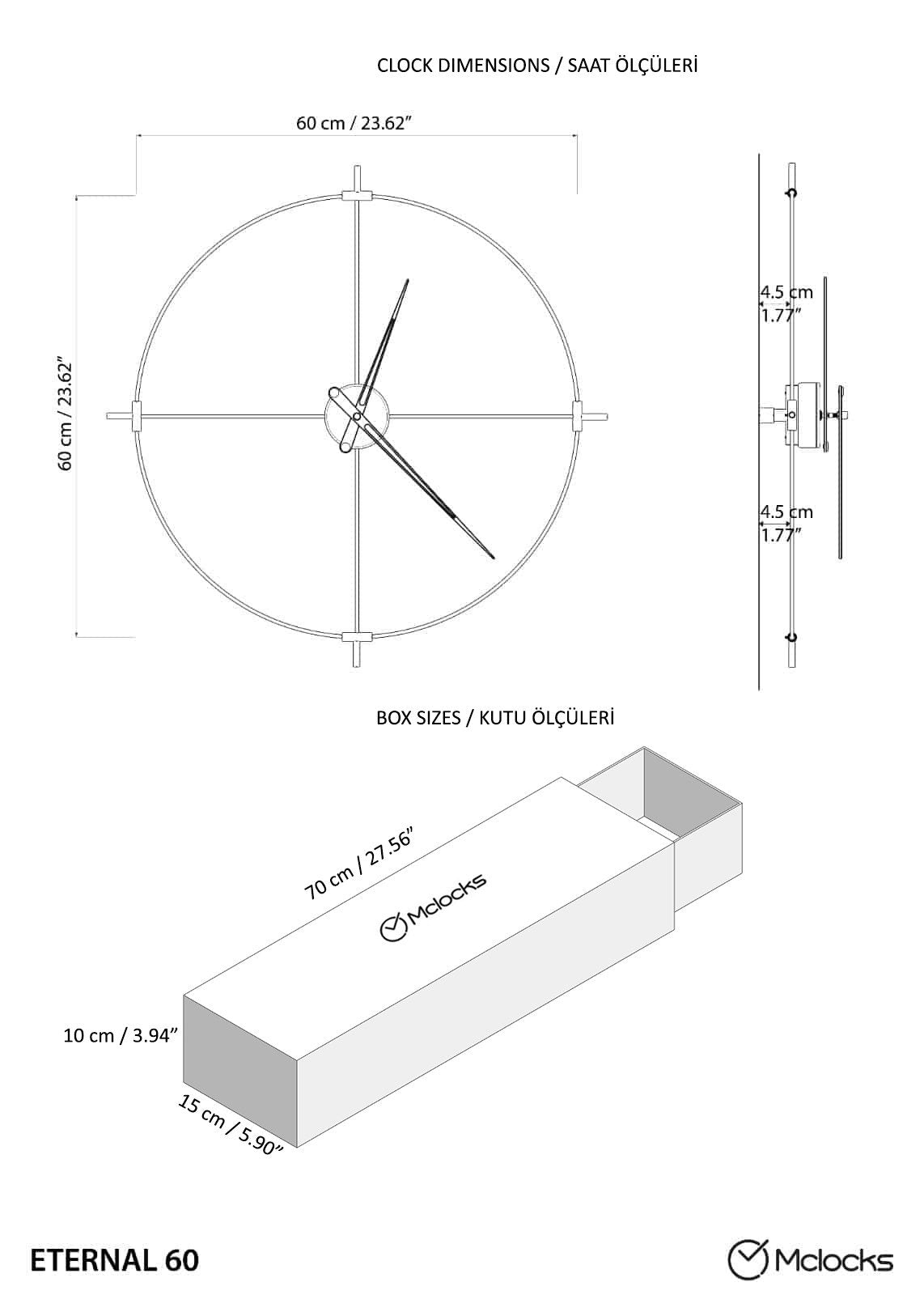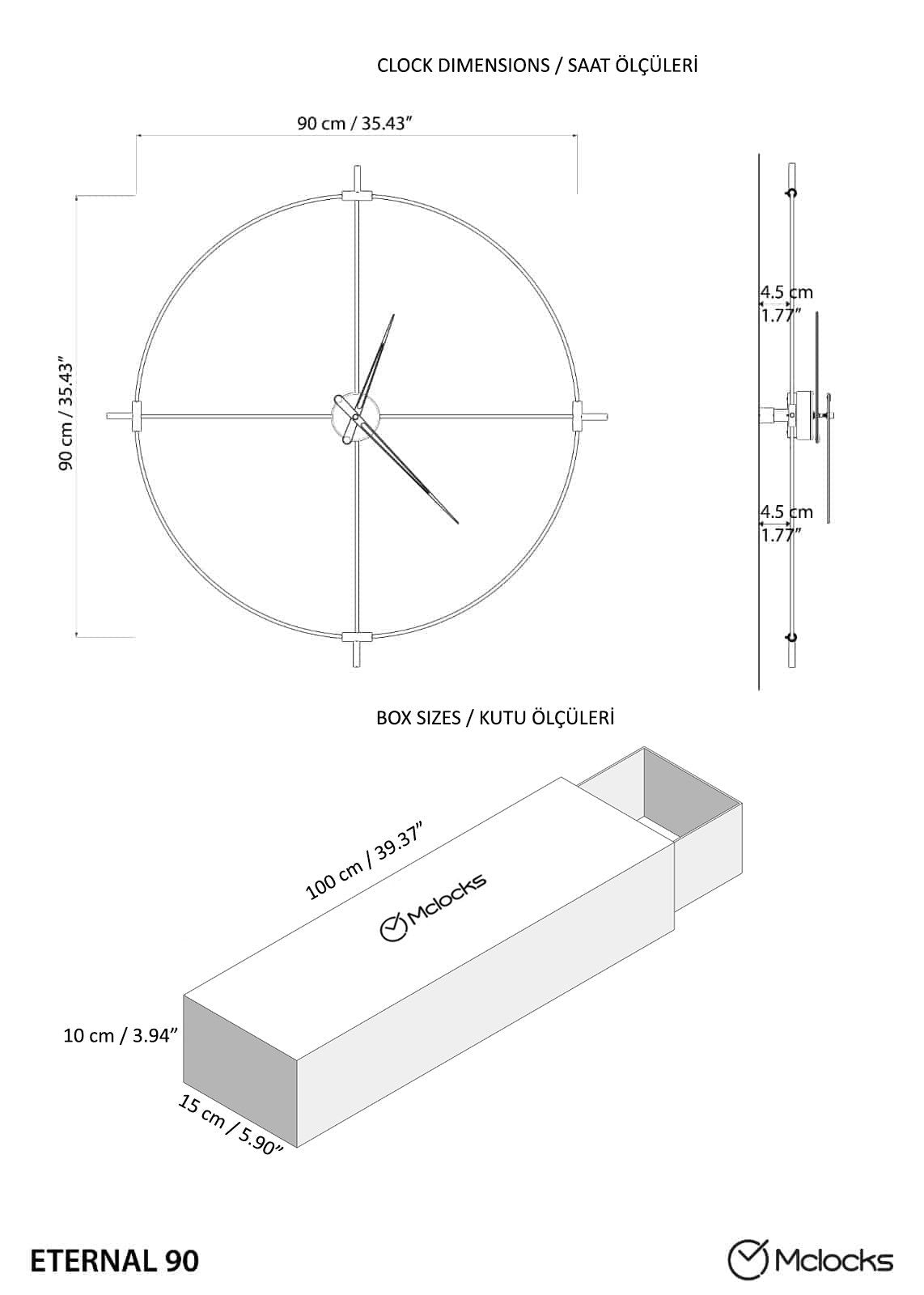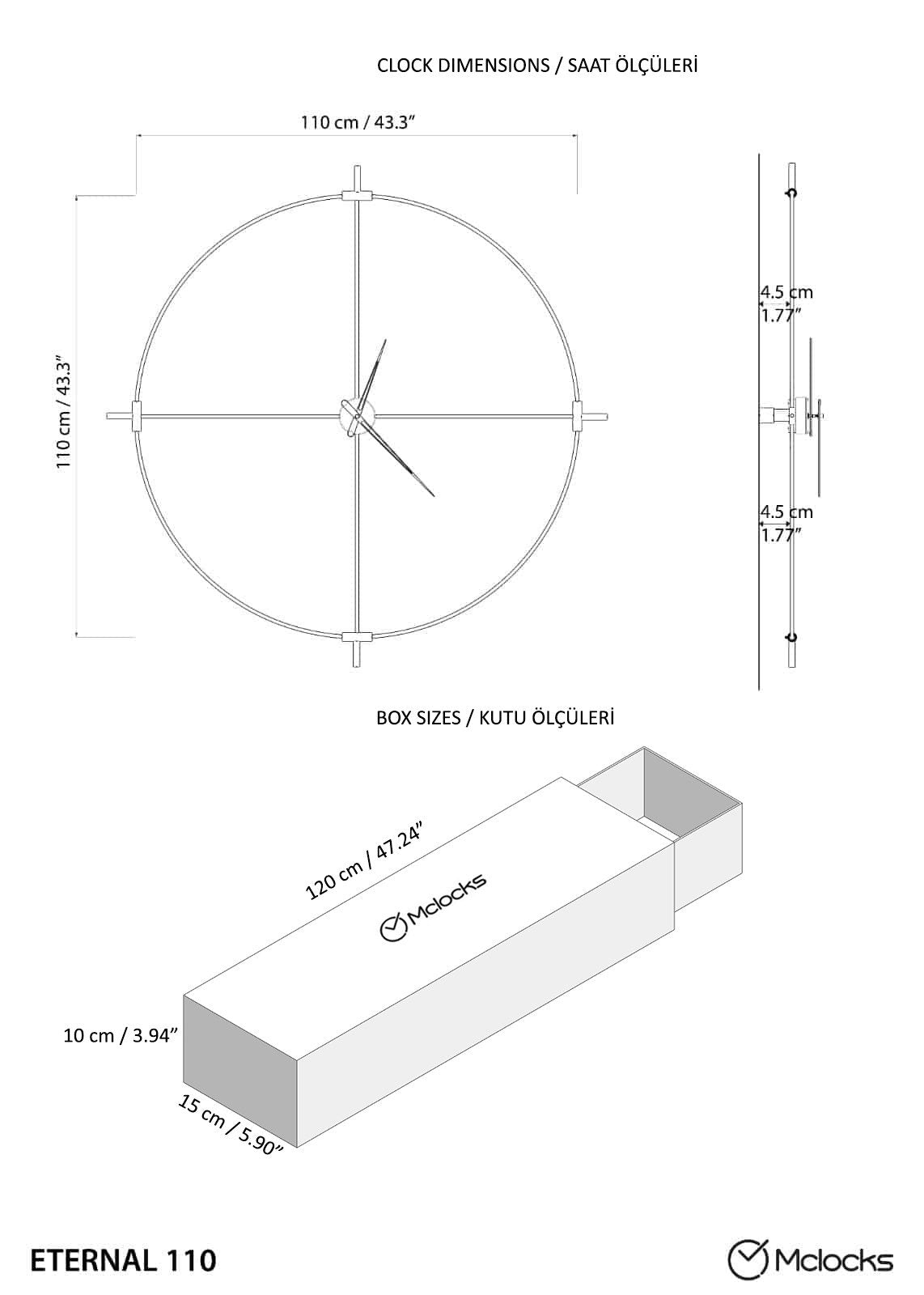 Recently Viewed Products
You can stop autoplay, increase/decrease aniamtion speed and number of grid to show and products from store admin.