INFINITY
Where time meets infinity
In this world, we are bound by time and space. We strive to continuously beautify our living spaces. As the hours flow, we move towards our goals. But in times like these, would you like to witness a magnificent phenomenon?

Infinity and time come together... Right where you live, right before your eyes!

Infinity inspires those who want to embark on a journey to discover the infinity of time.

Infinity offers you a key to look deeper into life.
INFINITY
To remind you of the moments you embraced eternity
****
Dimension: Infinity 30 Height 60 cm / 23,6 inches, Width  30 cm / 11,81 inches. Infinity 45 Height 100 cm / 39,4 inches, Width  45 cm / 17,71 inches. Please refer to the size tab for more detailed dimensions.
Mechanism : Quartz Regal (totally silent and high torque).
Product Features: Hangs to the wall from single attachment point. Available in brushed gold, brushed chrome, black, brushed rose gold, shiny gold, shiny silver, shiny chrome, antique gold, antique silver.
Material: Steel models are comprised of steel and stainless steel parts, whereas the wooden part is made of American walnut and oak.
Delivery: The product will be prepared within 3 working days and will reach you in 5-7 business days after shipping. Shipping is free for the USA, Canada, and Europe.
Product setup: The clock will be shipped disassembled with an English instruction manual and video available for setup (a QR code is provided to link to the instructional video). All necessary equipment for setup will be included in the box.
Cleaning: Clean with a slightly damp cloth.
Warranty: 12 months
Payment: We accept all payment methods, including PayPal, credit card, and Apple Pay.
If you are installing on to plasterboard/drywall, please let us know.
3D Augmented Reality: You can preview the product on your wall before purchasing it. Please watch the video below to see the product on your wall.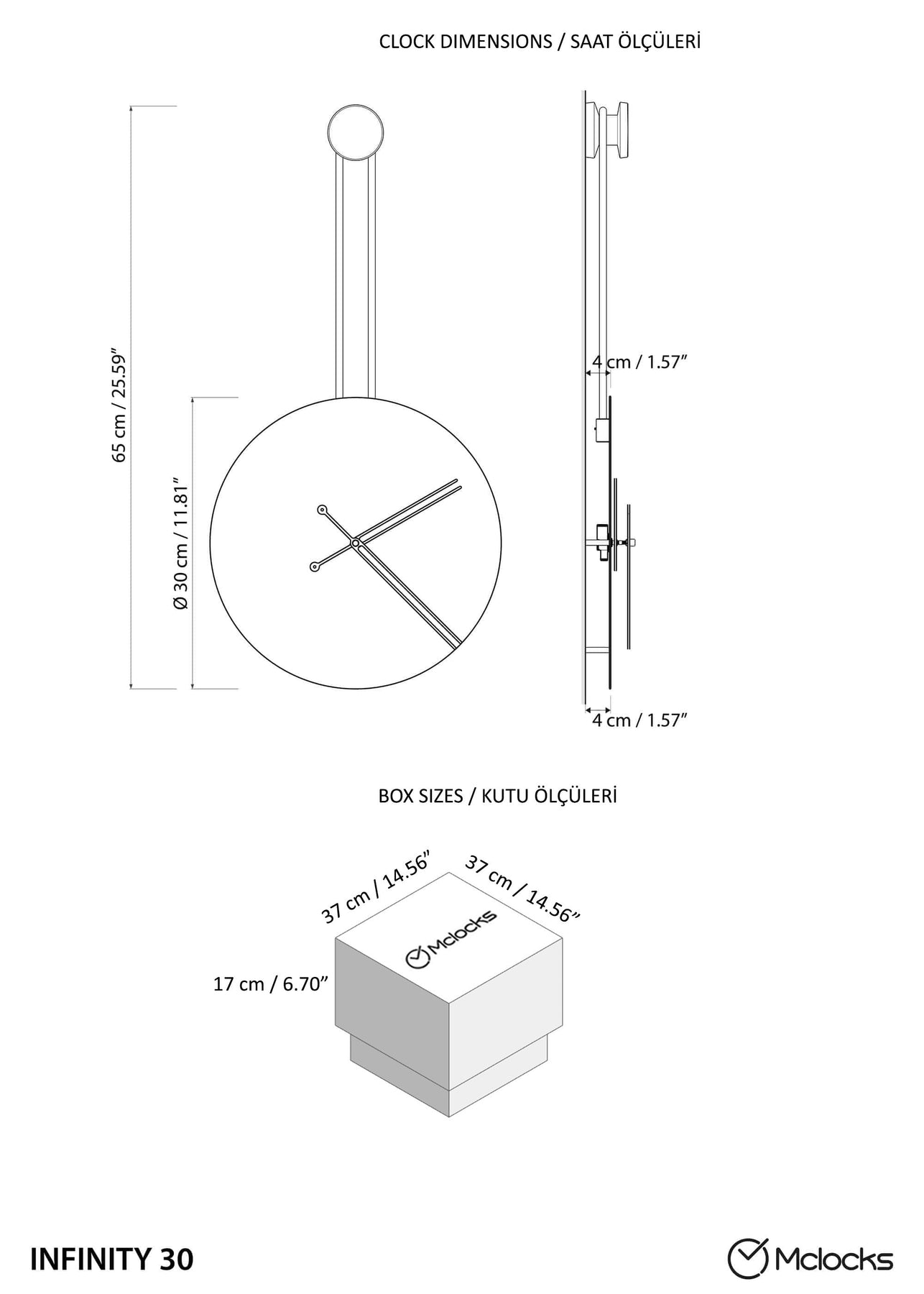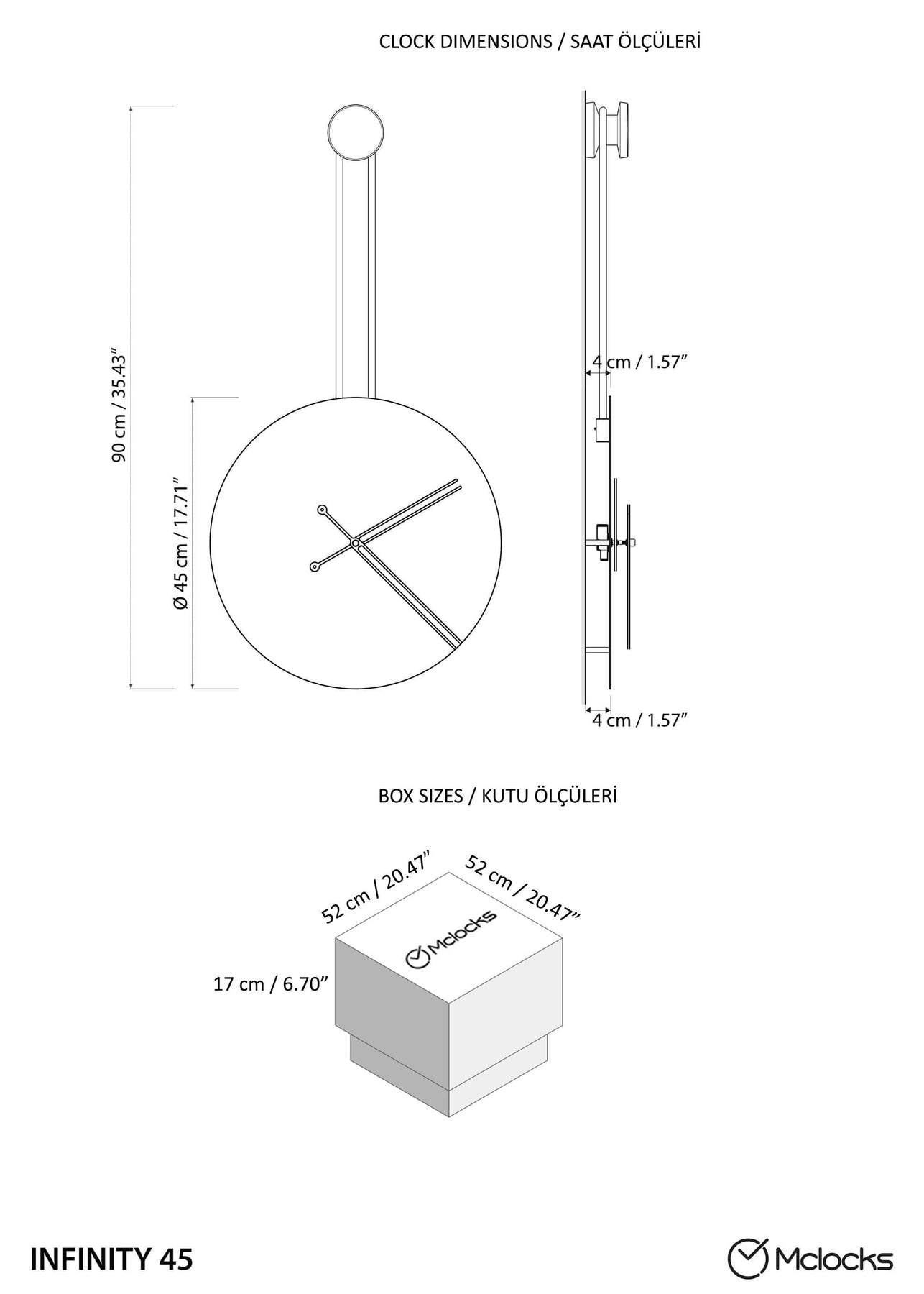 Recently Viewed Products
You can stop autoplay, increase/decrease aniamtion speed and number of grid to show and products from store admin.